About Me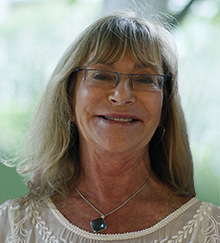 I have had the privilege of working "up close and personal," with many of the brightest minds in our field: Pia Mellody, a great light in trauma and addictions recovery work, Patrick Carnes, "the father of sex addiction recovery," my husband, Terrence Real, the creator of Relational Life Therapy, and my friend Richard Schwartz, the creator of Internal Family Systems Therapy. Along with extensive training in couple and family therapy, I have forged a blend of all these models and techniques with my own theories of human development and change to produce a unique deep, and powerful transformational process for rapid, dramatic, profound, and lasting change.
Pia Mellody: Trauma and Addictions Recovery Work
For over a decade, my friend and colleague Pia Mellody joined me several times a year in Boston to co-lead her intensive trauma recovery groups. This was the only venue in the country where Pia co-lead the groups herself. Along with many trainings from her, and years of conversation, collaboration — working side by side like that for more than ten years steeped me so thoroughly in her thinking and techniques that I am recognized as a master in her methodology. (For more on Pia, visit her website or check out her wonderful books: Facing Codependency, Facing Love Addiction, and The Intimacy Factor)
Terrence Real: Couples and Individual Coaching
My husband of twenty-eight years, Terry Real, is the founder of the Relational Life Institute, and the creator of Relational Life Therapy. The author of the national bestseller, I Don't Want to Talk About It: Overcoming the Secret Legacy of Male Depression, Terry's work has been featured in venues as varied as Oprah, The Today Show, CNN, The Wall Street Journal and the New York Times. I have practiced Relational Life Therapy side by side with Terry for decades. Known for producing profound results quickly, R.L.T. is particularly useful for dislodging entrenched patterns that seem to take over despite a couple's best intentions. Partners quickly learn to identify their part in the vicious circle they've fallen into and precise new moves powerful enough to break free. 
Patrick Carnes: Sex Addiction Recovery Work
I was one of the first generation to train directly under Dr. Patrick Carnes, recognized worldwide as the driving force behind and international expert in sexual addiction recovery work. I am a CSAT, a Certified Sex Addiction Therapist certified by Dr. Carnes. Dr. Carnes taught me to treat those suffering from sexual addition and their families as whole people, good people gripped in the vise of an often-terrible disease process. I have worked with sex addicts and their families, and run groups for sex addicts for many years. If you need help with sex addiction, or if you have been shattered by the experience of loving a sex addict, I have the tools you need to get sober and healthy, and to heal your heart and your relationship if you chose. I also bring to bear my training and skill as a couples and family therapist, training many addiction counselors do not have. Either on my own or in tandem with my husband, I often take on not just the addicted individual, but also those who love and surround him or her, holding and repairing their hurt relationship.
Richard Schwartz: Internal Family Systems
A more recent exciting collaboration has come with the innovative and highly effective therapeutic techniques of IFS, Internal Family Systems, the fastest growing type of therapy in the U.S. I have trained extensively in IFS and now combine it with other methodologies to heal parts of individuals and couples that are defensive, protective, or stuck in their traumatic pasts.
Who Should Consider This Therapy?
Anyone facing something that impedes him or her as an individual, like: anxiety, depression, addiction, low self-esteem.
Sex addicts and their families.
Anyone facing relationship issues, like: too much distance, too much fighting, low sexual desire, coming back from infidelity.
Anyone needing trauma work.
Anyone looking for an active, empathic, and respectfully collaborative approach.
Other Training
I graduated from the University of California, Berkeley California in 1970 with a B.A. in liberal arts with a joint major in sociology and psychology. I received a Masters of Counseling Psychology from California State University, Hayward California in 1976. In 1978 I received an MFT (Marriage and Family Therapy) license from the state of California. I went on for extensive training in family therapy at The New England Center for the Family, as well as The Family Institute of Cambridge.
In September 2009, I was awarded Diplomat status by The American Psychotherapy Association.
I have also raised two sons, twenty-six and twenty-three, along with accomplishing a 27-year marriage.
I look forward to working with you!